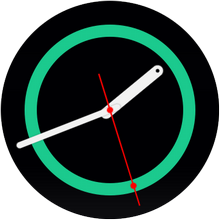 Controlling your thoughts can control how you feel. I am sure you have heard this said a lot. It is true, however it is not the whole story. In fact, it is just the very, very beginning. Your thoughts are just a spark, the flame is the response to the the thoughts. It is the action that causes every single thing that follows.
It is the response time that has to be managed. Thoughts will come into our minds. We can have thoughts about anything. They come automatically. Most thoughts are not intentionally brought to mind. They just appear like a spark. It's the what we do after. It is ALWAYS the what we do after.
The response time is only milliseconds long – shorter than the time it takes to blink. It is in that briefest of time that we decide what we will do with the thought. It is that decision, that response, that determines all that comes later.
In that response time, we can choose to recognize the thoughts just as thoughts and let them go. Physically watch them leave our minds and they don't come back. Or we can let them sit. We can let them grow. We can believe that they are true. We can imagine our reality with these thoughts. We can project the future or constantly relive the past. We can make someone else's words into the truth about ourselves without proof. In milliseconds, we can go from a blank piece of paper to a novel of lies, assumptions, false beliefs, and predicted catastrophes.
Making changes in the blink of an eye can be very difficult. Especially if we are used to responding in the same way every time we have had the thoughts before. We become conditioned to our own response. We turn into our own Pavlov dog. Thought, spark, same response.
The only way to affect change, any change, is to make a decision every single time that is different than what we have done. We will fail. We must try again the next time. Thought, spark, different response. Thought, spark, let the thought go. Thought, spark, watch them leave our minds. Thought, spark, recognize lies. Thought, spark, different reality. Thought, spark, stay in the present. Thought, spark, only our truth. Thought, spark, proof. Again and again and again until we control the response every time.
What would your life be like if you changed your response time?
Until next time,
Deborah Horton
I am accepting new clients (girls and women) for counseling. If you want to schedule a FREE initial consultation call 406-413-9904 email mindfulmontanawellness@gmail.com or click the Book Now button on our Facebook page.